Always Here to Help!
12/27/2018 (Permalink)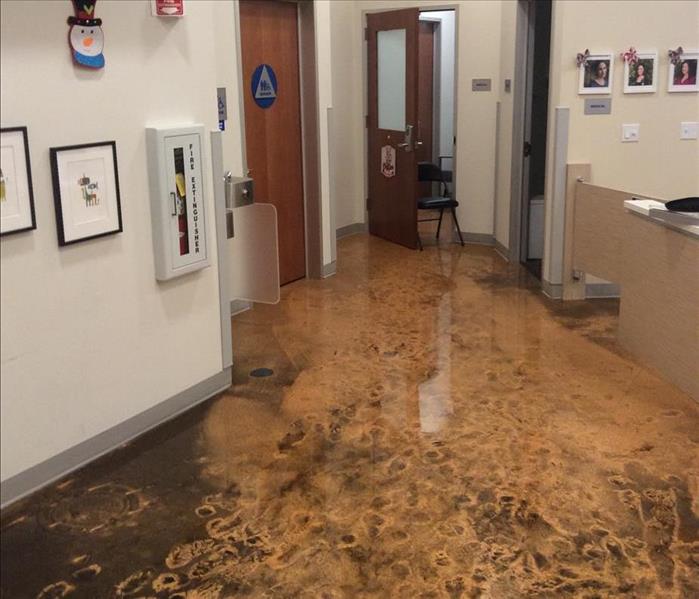 On a Sunday night this dental office was unexpectedly flooded due to a broken fire sprinkler. As you can see, it left a dirty trail of water throughout the entire practice. They needed help right away. Luckily for them, there is a company that can dry ,clean, and be there on a Sunday night and that company is SERVPRO. We got the call and arrived right away. Began extracting all the water that we could then placed drying equipment. For the next few days after that we monitored the drying to make sure everything was on the right track , and cleaned all the dirt and oil left behind from the sprinkler water. We had this office clean, dry and, back to business in no time. The owner of the practice was thrilled with how quickly and efficiently we got the job done. We were happy to help because we are always here to help! No matter the date or time we will be there.